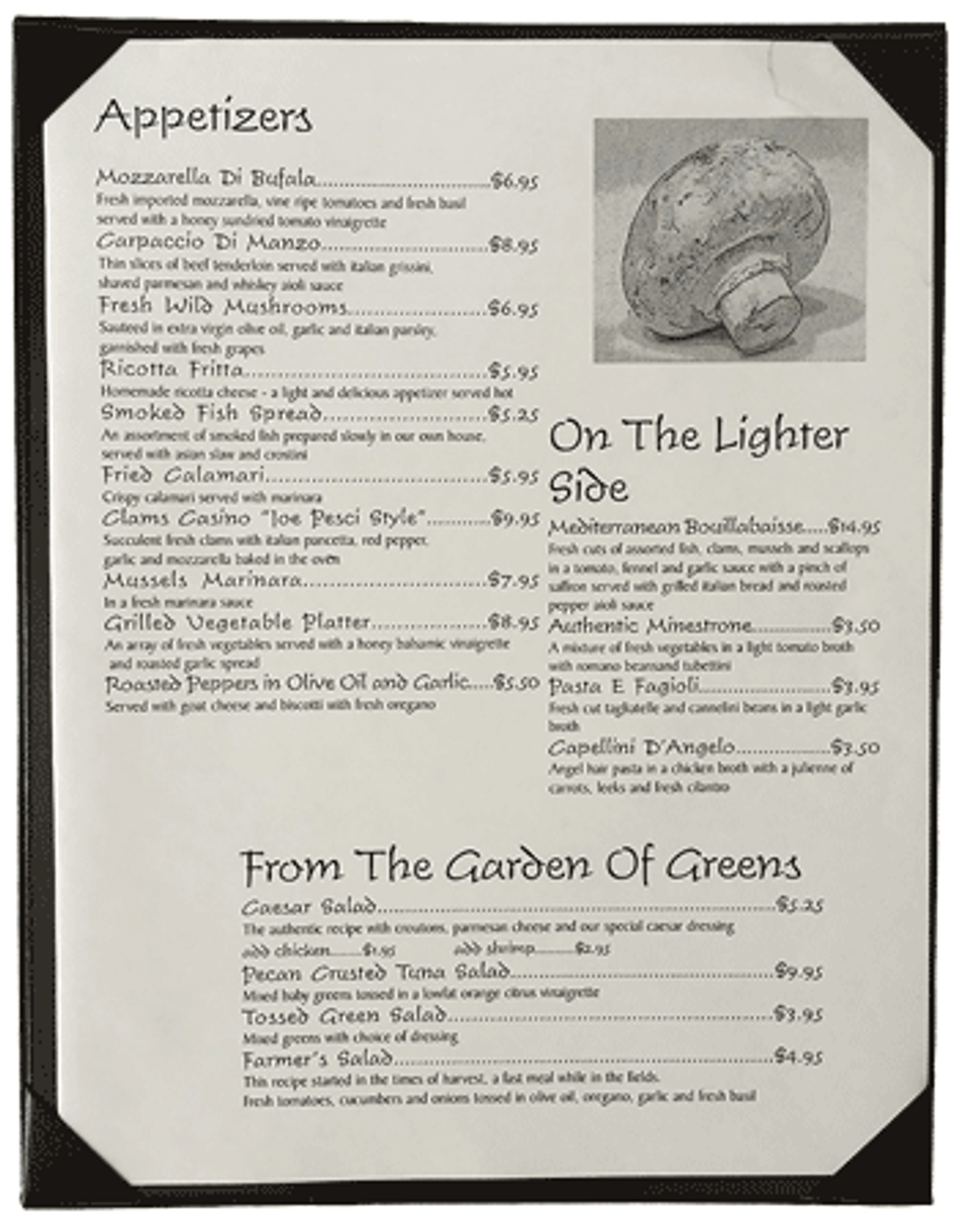 Cosmopolitan Menu Boards
Our Cosmopolitan Menu Boards are single panel, double sided boards with coordinating picture corners on the front and back to hold menu inserts. Offered in five colors and six sizes. Blank/no imprint. Custom sizes are and one view boards are also available. Please contact us for details.
Quantity discount of $0.50 cents at 50 pieces and $1.00 at 100 pieces, any size.
Minimum order 25 pieces.