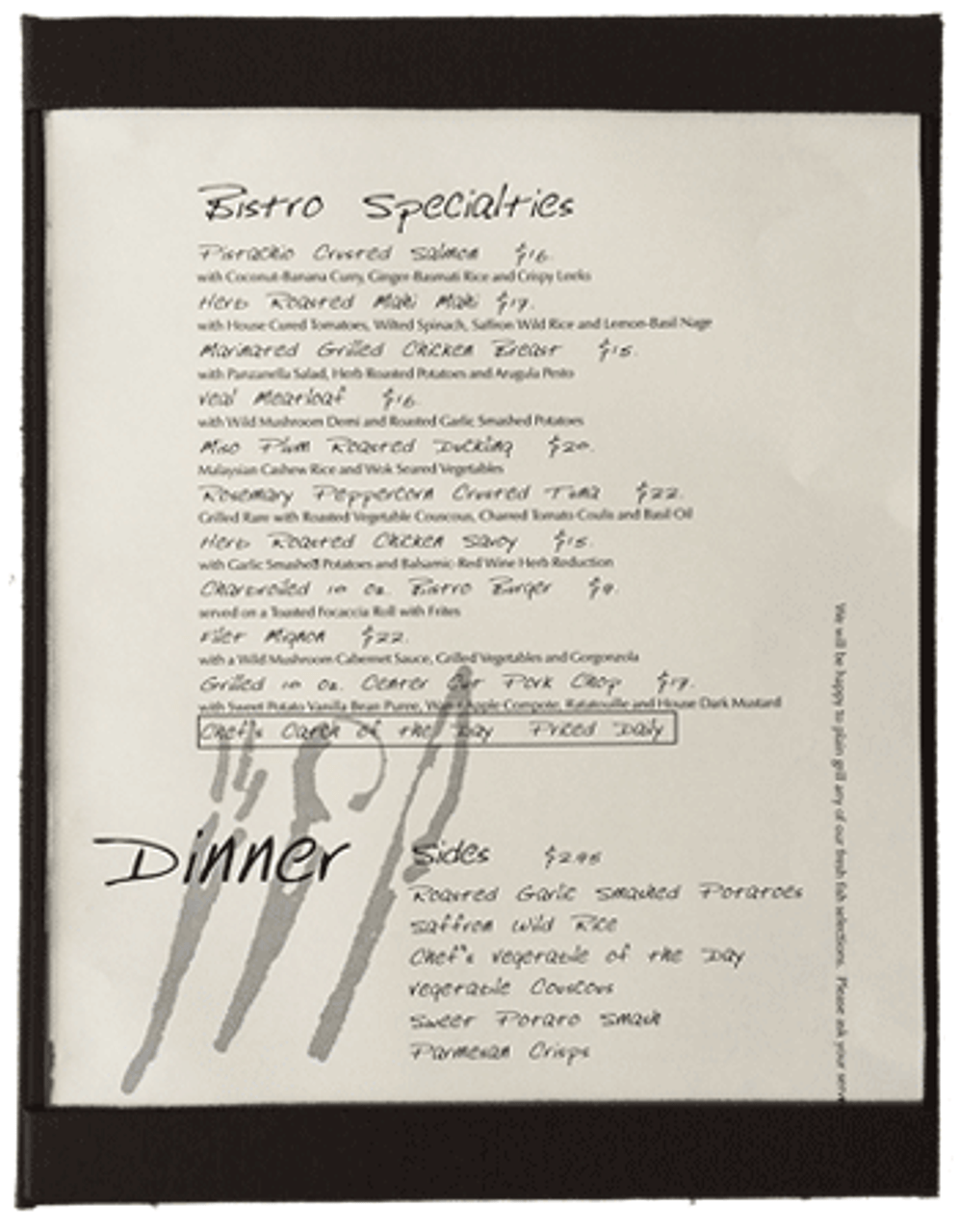 Metropolitan Menu Boards
Metropolitan Menu Boards are single panel, double sided boards with horizontal strips on the front and the back to hold menu pages. Offered blank with no imprint.
Minimum order 25 pieces. Quantity discounts of $0.50 off at 50 pieces and $1.00 off at 100 pieces will automatically apply.
This item is available in our quick ship program.